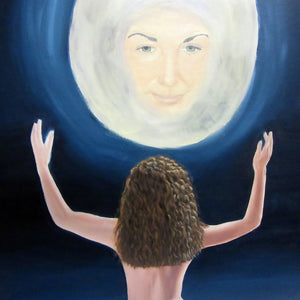 Welcome to Ethically Ever After
Welcome to Taraluna's new blog - Ethically Ever After!  We believe that living an ethical, sustainable and thoughtful lifestyle can be fun too. Taraluna is an ethical shopping site so we assume if you found your way here you are already thinking about social responsibility and environmental sustainability.  But it seems we are all so busy these days, we work too hard, play too little and get caught up in the mundane,  and we sometimes forget to take care of ourselves.  I know this is true for me, so I hope to bring fun and interesting tips and tricks to remind us all to live our lives a little more fully and joyfully. 
We will be talking about lots of different things on Ethically Ever After - but since we are all about Fair Trade, Organic, Ethical and Green - we aren't going to restrict posts to any certain topic, as long as it brings value to life, or has information we can use.  The posts will range from facts about the environment to artist profiles and fun facts.  Of course we will also write about ethical shopping and products, but since we don't carry everything here at Taraluna we hope to showcase other businesses that share our values as well.  We will also update and include some of our old learning pages that are popular. 
For now, we are still busy working to get the new site up and running.  To our new customers Taraluna - Fair Trade, Organic & Ethical Gifts has been around since 2005 but we are giving it a facelift and adding fun new products.  Once we have launched we will start blogging articles that we hope you will enjoy.  So please check out our site, subscribe to our blog and newsletter and enjoy what is left of summer.  See you soon!
**Please note: we want to keep this site and blog a happy place, so all comments will be posted after review.  We want to weed out hateful comments and snake oil salesmen adding their links to other sites - everything else will be approved so..comment away, we would love your input!
---